Despite a bad reputation regarding social conditions (low wages, health, safety, freedom of association,...) Bangladesh remains very attractive in the eyes of the European distributors and importers.
Bangladesh is the second supplier of the European Union for clothing behind China.
Between 2007 and 2014, Bangladeshi exports of clothing to the EU increased by 150 % ! And 26 % more during the first seven months of 2015.
This excellent performance is due to two main reasons :
Very low wages, amongst the lowest in the world
The special generalized system of preference "Everything but arms" allowing to export customs duties free to Europe Bangladeshi garments, and regardless of origin of the fabrics used.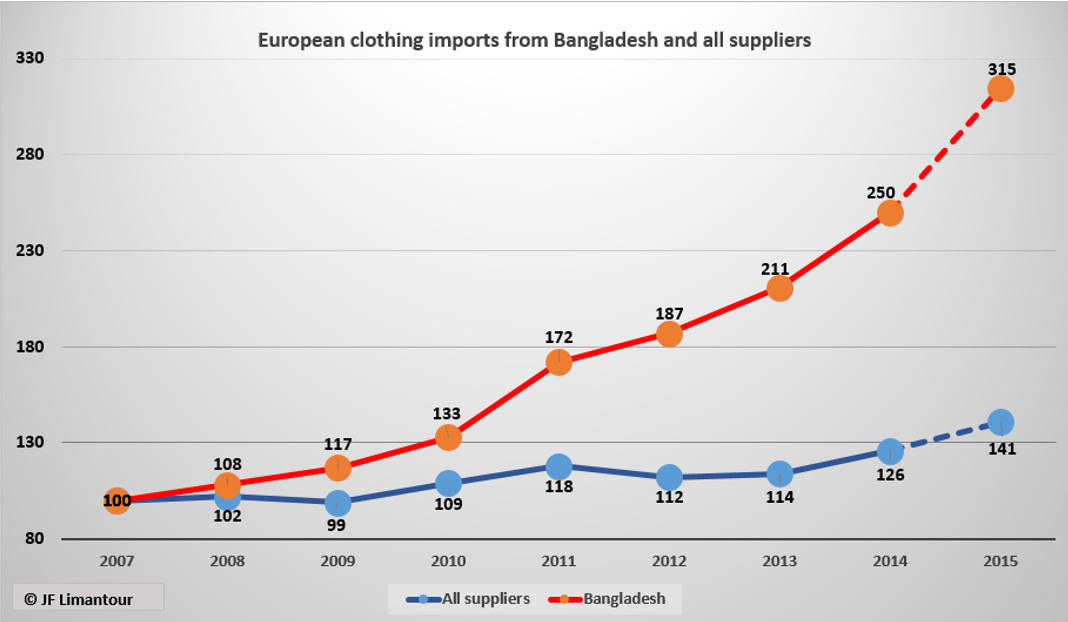 Bangladesh is the first supplier of the EU for T-shirts, trousers, jeans and men's shirts