Cambodia isn't the most important apparel supplier of Europe but is, by far, the most attractive one !
Since 2010, its exports to EU has increased by 345 % !
7th supplier of the European markets, the Cambodian garment industry competitiveness is based on various factors including attractive wages (the minimum monthly wages are 128 dollars in January 2015) and the preferential treatment « Everything But Arms » granted by the European Union. « Everything But Arms » provides duty-and quota-free treatment for apparel articles assembled in Cambodia, regardless of the country of origin of the fabric.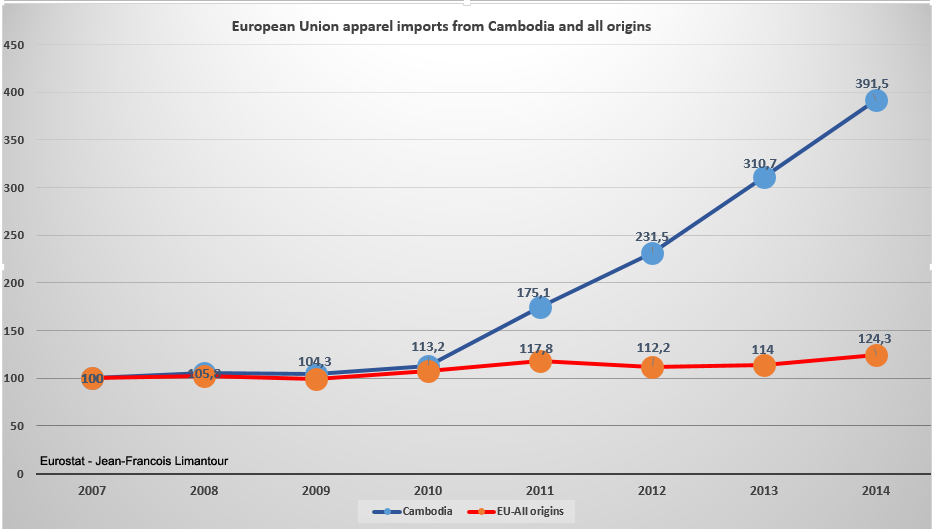 Taking into account that Cambodia is becoming one of the most attractive and interesting countries for apparel sourcing, Evalliance organize an economic textile-clothing mission in Phnom Penh, from 24 to 28 May, 2015, with the support of the European Chamber of Commerce (Eurocham) and the Garment Manufacturers Association in Cambodia (GMAC).
To participate, please find the programme and conditions in the file attached.